Your Digital Shop is Now Open!
Today we have the biggest update yet to announce: you can now sell your indie games through ManaKeep!  Read on for the full details =)


Your Digital Shop
You can now sell your indie games on your official website, using your own domain name and branding, and we are charging no transaction fees!  Your Shop comes with a host of features:


Sell multiple products (game versions) from your site
Bundle Steam Keys with purchases
Charge taxes on sales when you need to
Choose from 5 popular currencies to sell your game
Set sale prices on each product
Upload game files and set their platforms
Manage your orders, offer refunds, resend receipts
Your Branding
One of our goals with ManaKeep is to help you build a professional looking website for your indie game that uses your own branding, and we put a lot of effort to maintain this with the new Shop features.  When you sell your game the purchase happens entirely on your site, and uses your own branding, colors and fonts!
Manage Your Shop, Anywhere!
Just like your website and admin panel work great on every device, so do the new Shop features!  Your will have a great experience managing your Shop from any device, letting you check sales, manage orders, update products and more from wherever you are!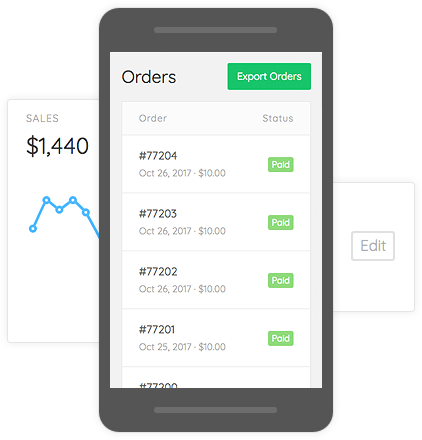 HTTPS For All Sites
ManaKeep now use https by default for all sites, showing the green lock in the browser location bar.  This is necessary for you to be able to make sales on your site.  This also works with your own full domain names, and for our users who already had them setup your full domains are now using https :)
New Login Options
You now have the option to sign in to ManaKeep using your Twitter, Twitch or Discord account.  This also applies to your game site!  Users who want to participate in your forums or comment on your news can now simply click a button to sign in with Twitter, Twitch or Discord and easily join the conversation on your site!



And thats all for this update.  Like the new Shop features?  Share your feedback in the comments below or tweet to
@manakeep
on Twitter!