Beta is just around the corner, so today we wanted to give you a sneak peak of how you would design your home page using ManaKeep! =)


One of our goals with ManaKeep is to help take a lot of the hard work out of creating your site.  Starting from scratch can be tough, so instead we provide you with starter kits full of content, built specifically for indie game genres, and then make them really easy customize!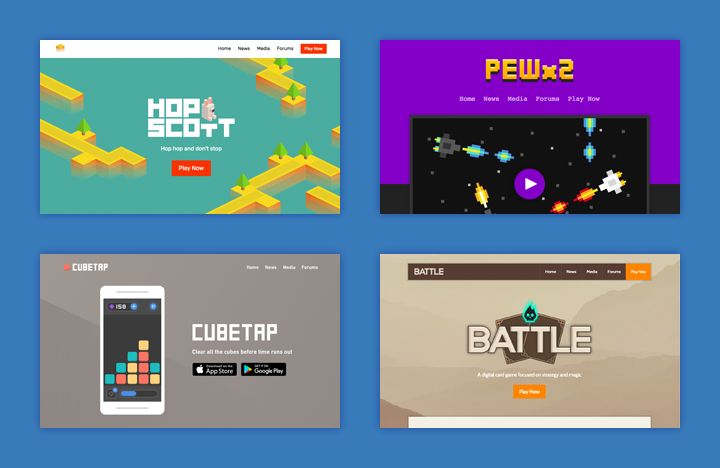 Once you have selected a style that matches your game, you can head into the editor to begin customizing it.  The editor is fast to work with and easy to pick up, as all of your changes are made inline.  Want to change some text?  Simply select the text and start typing.  Want to replace the starting photo?  Drag-and-drop a new photo onto it!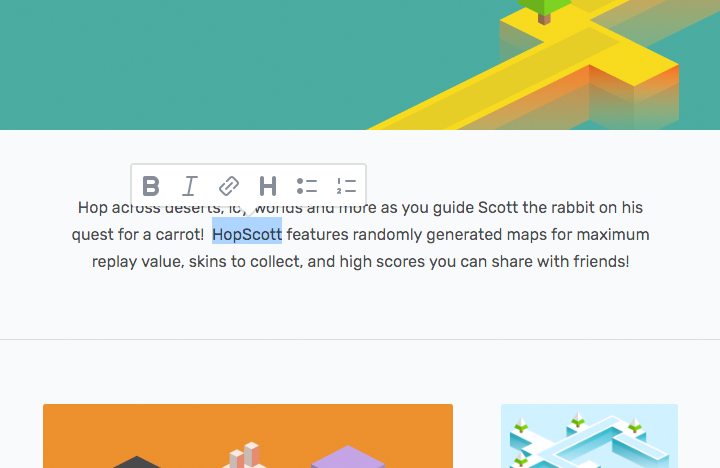 After making a few changes, you will likely want to add some new content, and you do this by adding a block.  Your home page, and any custom pages you choose to create, are built using blocks.  There are currently 8 different blocks you can add, from your basic text and images blocks, to more specific ones such as a Connect block for social media, and a Get Game block for popular store badges like Steam and Google Play.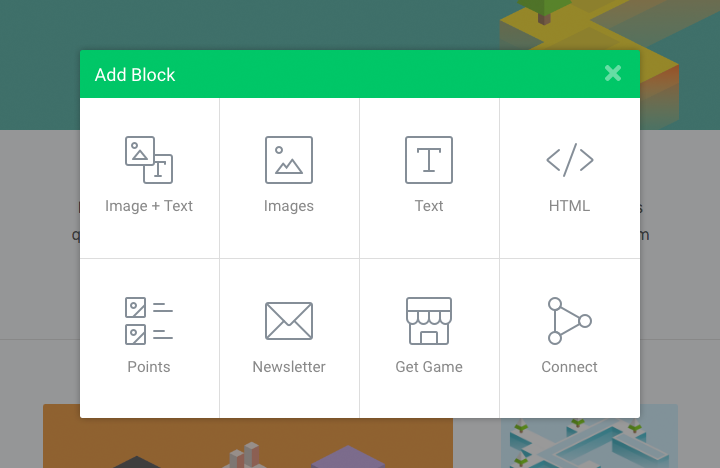 Once you have added the block, you have several options available to further customize it.  For example, the images block offers a grid layout for your photos, a highlight layout with a larger photo on the left, and a slideshow layout with a large photo on top and smaller thumbs below in a strip.  The Get Game block allows you to choose which store badges to show, and also whether to lay them out as a row of buttons or in a table.
Finally, once you are happy with all the changes you have made you can Publish your theme.  This makes it live on your site instantly, exactly how you saw it in the editor!  All of our themes are responsive by design, so your site will look great on desktops, tablets and phones.
And that concludes our sneak peak!  Beta is fast approaching, but if you would like to chat with us prior to beta feel free to send us a tweet on twitter
@manakeep
!